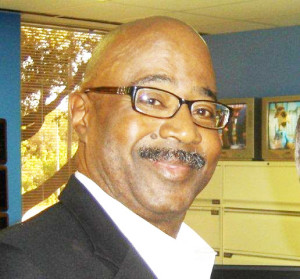 (Houston)….It's hard to believe that it's been a year and a half since Houston lost one of its most popular radio personalities. Myron Anderson―
host of Listening Back with Myron on KTSU-FM Radio for over 30 years―passed away suddenly from a stroke in February 2013. The Texas Southern University Distinguished Alumni graduate was only 63.
Since Myron's death last year, his widow Beth is determined to keep his legacy alive. On Sunday, October 12, 2014, from 5-9 pm (three days before Myron would have turned 65), the Myron Anderson Listening Back Foundation will host its Second Annual Scholarship Fundraiser. Friends and fans are invited to come out and "party with a purpose" at one of Myron's favorite night clubs, The Red Rooster, 4937 Martin Luther King Blvd. & OST.
Admission to the fundraiser is FREE but everyone is encouraged to make a generous donation toward the Scholarship Fund which benefits a graduating senior from Myron's alma mater Evan E. Worthing High School. The evening will include great food, door prizes, dancing to the oldies (including Myron's favorite Temptations), as well as a few surprises.
The highlight of the event will be the unveiling of a new framed wall photograph of Myron which will be presented to KTSU-FM Radio in Myron's memory on his birthday October 15.
For more information, contact Beth Anderson at 832-850-0447.