SPECIAL FOR TSU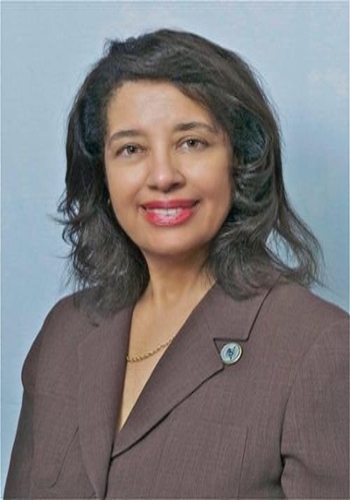 Thomas F. Freeman Honors College Dean Dr. Diane Jemison Pollard retires after 44 years of distinguished service.
The end of 2022 marks the end of an era. Dr. Dianne Jemison Pollard, Dean of the Thomas F. Freeman Honors College and Professor of Theatre, is retiring from Texas Southern University after 44 years of distinguished service. Dr. Jemison Pollard led the theatre program for many years, was chair of the Department of Fine Arts (Art, Music, and Theatre) for more than 10 years, and served as Associate Dean and Dean of the Honors College for more than nine years.
As an accomplished university stage director, she directed inaugural productions for the following TSU presidents: Dr. Leonard H.O. Spearman, Dr. William Harris, Dr. James Douglass, Dr. Priscilla Slade and Dr. John Rudley. Her ability to teach students the fundamentals of directing as they shaped every aspect of "being" the character garnered her several first place directing awards on the national level at the National Association of Dramatic and Speech Arts (NADSA). In all, she's directed more than 50 plays.
As the Dean of the Thomas F. Freeman Honors College, she implemented several initiatives including: the Research and Recruitment Trip, the Biannual Honors College Research Conference; The Freeman Honors Research Journal, which is an open access digital journal that houses the senior thesis and honors newsletters. She also implemented the gold medallion on the graduation stole Freeman Scholars receive at graduation and branded the name Freeman Scholars.
During a retirement celebration paying homage to her 44 years of service, Mayor Sylvester Turner declared Tuesday December 14 "Dr. Dianne Jemison Pollard Day" In the City of Houston.
She and her family commissioned artist and TSU alum, Jesse Sifuentes, to produce a bust of Dr. Freeman, founding dean of the college, as her gift to TSU. The bronze bust was unveiled outside the Honors Suite in the Library Learning Center on December 8. Also, she arranged for the Freeman Archives to be in room 303, next to the Honors College, so that all people can see not only artifacts, papers, books important to Dr. Freeman, but his original desk from the Debate office, which has been refurbished, can be viewed.
Dr. Jemison Pollard has worked hard and will be missed by students, colleagues, and alumni.