Who would have ever though that the Seattle Seahawks would go into overtime against the Green Back Packers to win the NFC Championship after they were down by 16 points to quarterback, Aaron Rogers and company?  What excitement and the biggest comeback ever in a conference title game.  The final overtime score was 28-22.   Seattle won the Super Bowl last year and are now headed to Arizona for Super Bowl XLIX.  It has been 10 years since a defending champion has had a back-to-back Super Bowl appearance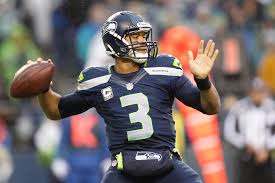 .
Rogers summed up the defeat with these words, "This is one of the one's that's going to stick with you because of the way it ended.  Every loss in the playoffs is difficult.  This one, being just a few minutes from going to the Super Bowl, obviously is a little more difficult, he said.
The AFC Championship game between the New England Patriots and the Indianapolis Colts was a blowout and didn't generate an ounce of excitement as in the NFC big game.  The Patriots hammered the Colts beating them 45-7.  Tom Brady threw three touchdown passes and running back LeGarrette Blount ran for three more touchdowns and Patriots kicker, Stephen Gostkowski topped it off with a field goal to advance to the Super Bowl.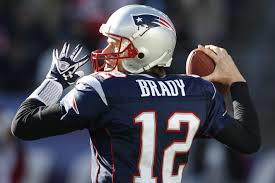 This will be New England's 8th Super Bowl Appearance in franchise history and 6th with Brady and Coach Bill Bellichick.
It should be a rousing game Super Bowl match-up between the Seattle Seahawks with the best defense in the league and Brady and Bellichick's Patriots who has the most impressive offense in the league.
One thing for sure though, Super Bowl XLIX in Glendale, AZ on February 1st will have many folks watching the footballs to make sure  their air pressure PSI (Pressure for Square) is in NFL compliance.
After the blow-out between the Patriots and Colts, it was brought to the attention of the NFL that 11 of 12 footballs used on offense were found to be underinflated by two pounds per square inch.
According to Fox Sports, the league was already planning to inspect the balls at halftime.  Earlier reports had claimed that Colts linebacker D'Qwell Jackson notice something was not right about a ball he intercepted from Brady.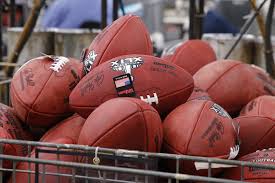 Five days later after the Patriots victory and allegations of Brady knowingly played with deflated balls in the NFC championship game, a press conference was held for Bellichick and Brady to address the matter.
 When asked by one reporter if he was a cheater, Brady replied, "I don't think so."  Brady went on to say that he feels like, he has always played within the rules.  And that he would never do anything to break the rules. "I believe in fair play, and I respect the league," Brady said.
Coach Bellichick backed him up and said, "We have followed every rule to the letter and we welcome the league's investigation in this matter. A couple of days later, when asked Seattle's   Russell Wilson about the issue, he said, "deflating has nothing to do with us."
                One thing for sure, in Super Bowl XLIX, all eyes will be on every football to make sure they are in NFL compliance.