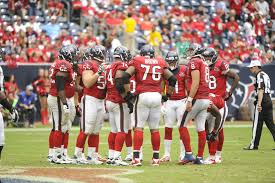 The Texans charged into NRG Stadium with their Battle Red jerseys on and blazing and ready for business against the Philadelphia Eagles.  This was the Texans fourth home game and even though the weather outside was picture perfect at 72 degrees mildly cool and sunny.  Management elected not to open the stadium to the crisp blue skies.  It might have been a wise choice since the Texans lost another game they could have won. 
First quarter action began with the Philadelphia Eagles striking first with a 59-yard touchdown reception from quarterback Nick Foles to wide receiver Jeremy Maclin putting the Eagles up on the board 7-0.
The Texans came back with a Foles' interception   intended for wide receiver Riley Cooper but was scooped up by Texans cornerback A.J. Bouye, for a 51-yard touchdown to put the Texans up 7 with the Eagles to tie the game.
The Eagles would score again but without its first string quarterback.  Foles fell with two back-to-back sacks by Texans linebacker Whitney Mercilus near the end of the first quarter.  He was taken out of the game and replaced by back-up quarterback Mark Sanchez. It was later revealed that Foles had suffered a shoulder and collarbone injury.
Sanchez got into field-action quickly taking his first drive 60-yards in six plays moving the ball along the field.  He scored his first touchdown of the season with a short left pass to wide receiver Jordan Matthews for an 11-yard score. Eagles lead Texans 14-7. 
  It took the Texans a couple of drives to get back on the scoreboard due to an illegal block penalty by tackle Duane Brown. Fitzpatrick threw a deep right 56-yard touchdown pass to running back Arian Foster to tie the game 14 to 14.
 With a little less than four minutes left before the half time break a 45-yard field goal by Eagles' kicker Cody Parkey put Philadelphia up by three points leading Houston 17 to 14.
The third quarter was a bit messy for the Texans.  Fitzpatrick threw too many incompletions and wide receiver Andrea Johnson had a reception coming straight to him but it seemed to slide off his hands, and kicker Randy Bullock missed a 39-yard field goal.
The Eagles extended their lead with an 8-yard touchdown run by running back Chris Polk. The Eagles now lead 24-14.
 The Texans came back in the fourth quarter with a 7-yard pass from Fitzpatrick to wide receiver DeAndre Hopkins for a touchdown that put the TeBattle Day Red Texans at NRG Stadiumxans within three of the Eagles 24-21.
The remainder of the final quarter was
all Eagles.  Sanchez hit Maclin with an 8-yard touchdown pass that extended Philadelphia's lead by 10 with a final score of 31-21.
The Texans are now (4-5).  They are off next week and will meet the Cleveland Browns on November 16.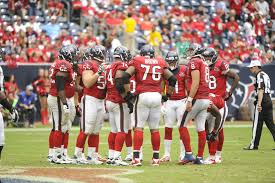 sheilarayreed@houstonsun.com